Coaching & Camps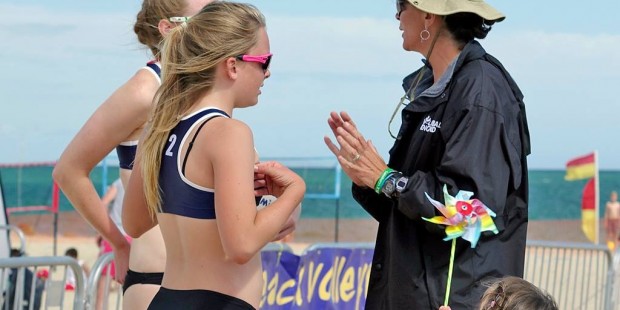 Denise Austin coaches all level of players from absolute beginner, who would like a few hours to players who would like to improve their beach knowledge but who haven't had chance to work with a beach coach.
There is also opportunity for beach volleyball teams who would like to work over a continued period with a regular coach and would like event coaching during the summer.
Denise is also the Volleyball England National Junior Girls Beach Head Coach and has coached the England team to a record breaking 9th Place finish in Acapulco at the World U17 Championships in July 2014.
The coaching will be tailored to the athletes and all levels will can be catered for.
To book your coaching or discuss details, times, larger school or college bookings, please contact Denise Austin on 0777 33 82 305 or email denise@beachvolleyballinc.com.
To book on a camp please go to the Availability and Booking page HERE»
At virtually all camps there will be video recording, please discuss your choice of colour for tops, as too many black skins makes them difficult to tag. Thank YOU!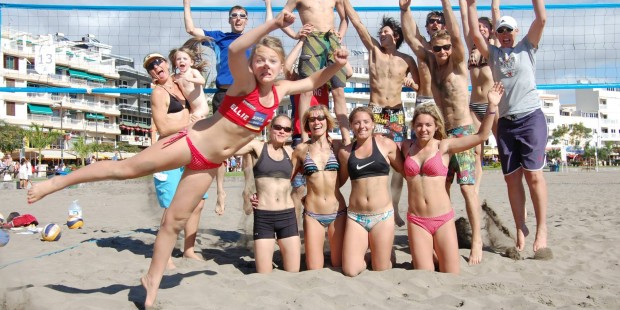 "The weekend with Denise offered an invaluable insight into the entry-level beach volleyball. She managed to give me a smooth transition from indoor techniques to a fresh new 'beach thinking'. She was firm yet approachable, very professional and prepared for various levels of players. I thoroughly enjoyed the whole experience and would like to point out that over many years of playing I did not come across to such a high quality of volleyball coaching in the UK." (Katarina)
"The weekend course was an invaluable experience for anyone who wants to start playing beach volleyball. The coach organised a range of players together in order to expose us to experienced players as well as players with whom we could focus on basic beach volleyball technique. I was amazed at the high calibre of coaching which was seen from very clear explanations, precise diagnosis offering steps to improve and also sensitivity to players of different strengths and changing morale. Altogether amazing sporting experience!" (Hanka)