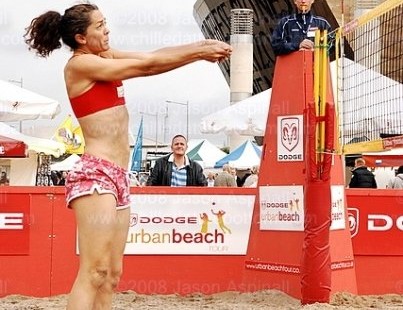 Temporary Beach Court
Anything is possible!
We often receive requests to build beach volleyball courts for parties or events, the cost can be quite expensive. If you have the land then we recommend that a permanent structure is considered as for not much more you can have a court year round to host events.
However, as we know that isn't always possible!
Prices can vary, due to location and difficulty, If you can unload the truck with 15-20 tonnes straight onto the site as opposed to having one tonne bags delivered and shuttled one tonne at a time for a minimum 100 tonnes per court, then each court cost
will vary dramaticaly.
If you would like a site visit to discuss a possible build please contact
Denise Austin on 0777 33 82 305
Or email denise@beachvolleyballinc.com
For an insight of building a temporary court, visit the Youtube broadcast of our build from the NEC-yes thats me the last to leave at around 4 a.m.
Youtube Buiding 2 Beach Volleyball Courts at the NEC in Birmingham