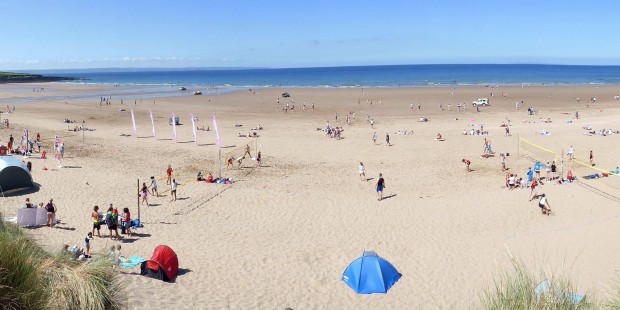 Create Your Own Beach Event
Allow us to surprise your staff, clients or friends…
We can build a beach or you can travel to the beach nearest to you. We are here to help create a unique beach volleyball event to suit your needs, we can organise coaches, referees, and players to help support your teams while they play.
Make your party unique
Bringing your friends, clients and company to the beach and give them a beach experience that they will remember
Are you looking for the picturesque sun-downer, beach volleyball, BBQ and friends?
Or would you like to invite all your various clients to meet and greet, have fun, be competitive but social at the same time?
No matter how large or small your event, let us help you make somthing to remember.
Organise team building
With coaching, training and if you are fit and able some really hard drills to push the limits of your team! Whatever your needs to bring out the best from everyone.
Temporary Beach Volleyball Courts for your event
Anything is possible.
We often receive requests to build beach volleyball courts for parties or events, the cost can be quite expensive. If you have the land then we recommend that a permanent structure is considered as for not much more you can have a court year round to host events.
However, as we know that isn't always possible!
If you have an idea that you'd like to discuss then please contact Denise Austin on 0777 33 82 305 or email denise@beachvolleyballinc.com.
For an insight of building a temporary court, visit the Youtube broadcast of our build from the NEC-yes thats me the last to leave at around 4 a.m.
Youtube Buiding 2 Beach Volleyball Courts at the NEC in Birmingham