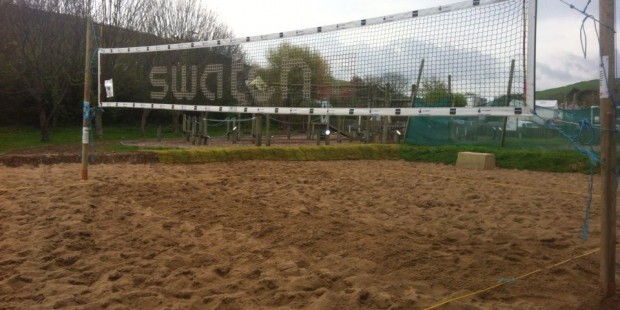 Availability & Booking
2018-2019 Dates & Availability
– AFTER REGISTERING PLEASE CHECK YOUR JUNK as you should receive confirmation immediately-
To reserve a weekend or any questions please call – Denise Austin on 0777 33 82 305 or email denise@beachvolleyballinc.com.
If you know you are part of a reserved group then please fill in the registration forms below
Worried the numbers don't add up? Registered players will only appear once payment has been confirmed
Please note refunds will only be given with 8 weeks notice. We will help to sell on any canceled spaces after this time.
Insurance should be done at your own expense but we recommend insure 4 sport who covers our coaches and company insurance. The link is for individual player insurance for volleyball for a year. UK residents, don't forget to click worldwide. As an active person, we highly recommend that you take out personal insurance, due to potential cancellations as well as accidents during your adventure.
| Event | Available Spaces | |
| --- | --- | --- |
| Tenerife Week One 27th -31st Dec 2019 – INTERMEDIATE TO ADVANCED | 6 | Register » |
| Tenerife Week One 27th-31st Dec 2019 – SOLID BEGINNER TO INTERMEDIATE | 2 | Register » |
| Tenerife Week Two – 3rd-7th Jan 2020 – SOLID BEGINNER TO INTERMEDIATE | 0 | Sold Out |
| Tenerife Week Two 3rd – 7th Jan 2020 – INTERMEDIATE TO ADVANCED | 1 | Register » |
| Tenerife Week Three -12-16th Jan 2020 – GOOD/INTERMEDIATE TO ADVANCED | 13 | Register » |
| Tenerife Week Four -19th-23rd Jan 2020 – GOOD/INTERMEDIATE TO ADVANCED | 11 | Register » |
| Tenerife Week Five -26th-30th Jan 2020 – Small Group Camp With Accommodation- OPEN TO BOOK | 8 | Register » |
| Tenerife Week Six -2nd-6th Feb 2020 – Small Group Camp With Accommodation- OPEN TO BOOK | 8 | Register » |
| Tenerife Week Seven -9th-13th Feb 2020 – Small Group Camp With Accommodation- OPEN TO BOOK | 8 | Register » |
| Tenerife Week Eight -16th-20th Feb 2020 – Small Group Camp With Accommodation – OPEN TO BOOK | 8 | Register » |
jQuery(document).ready(function(){
jQuery("#ee_filter_cat").change(function() { var ee_filter_cat_id = jQuery("option:selected").attr('class'); console.log(ee_filter_cat_id); jQuery("#ee_filter_table .espresso-table-row").show(); jQuery("#ee_filter_table .espresso-table-row").each(function() { if(!jQuery(this).hasClass(ee_filter_cat_id)) { jQuery(this).hide(); } }); if( ee_filter_cat_id == 'ee_filter_show_all') { jQuery("#ee_filter_table .espresso-table-row").show(); } });
});